INSERM'S ACCELERATOR FOR
BIOPRINTING TECHNOLOGIES


- Our goal is to provide you access and technical support for a given scientific challenge requiring well defined cellular structures (e.g. cellular models and tissues). In this scope, we can provide access to the 3 main bioprinting technologies: laser-assisted, inkjet and microextrusion.
- Our aim is to become a reference center for Bioprinting.
In this optics, we have built a platform that offers a 3 step process for the development of new bioprinted constructs:
1. Cellular model establishment and production
2. Bioink development and the printing process
3. Maturation and evaluation analysis of the printed model.
A PLATFORM TO PROVIDE YOU WITH THE STATE OF THE ART IN BIOPRINTING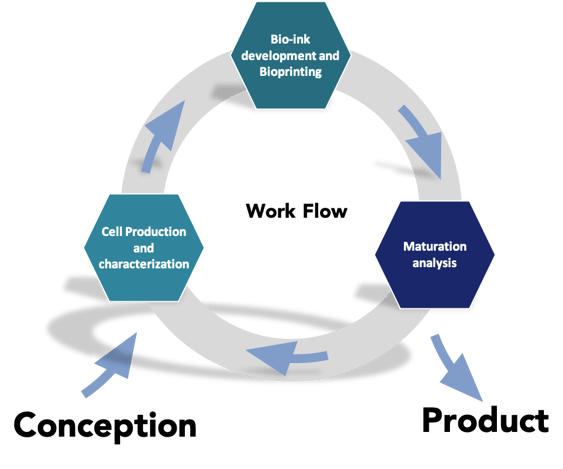 This Bioprinting toolbox offers fabrication scales that range from the single cell to organ with corresponding resolution and volume. Depending on the desired aim, the above-mentioned approaches may be combined/compared to deliver an optimal model.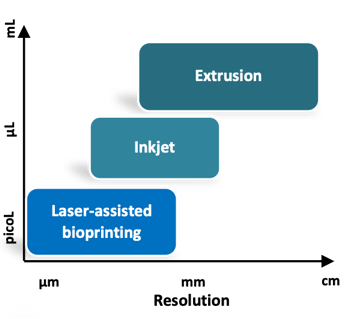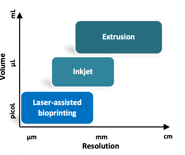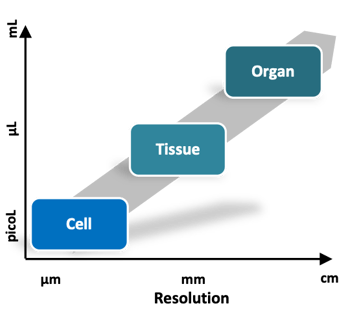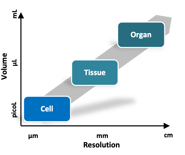 Our aim is to apply our knowledge of Bioprinting to different biomedical fields to help you generate innovative applications and continue to expand our expertise. Our objective is then to be able to disseminate this expertise to other labs in the Inserm community.
We believe that this approach can benefit the community as a whole and streamline new technological developments.
Bioprinting has a solid potential to tackle novel challenges requiring complex cellular organization, from the single cell to tissue and organ scale.

We want to make this technology available to Inserm laboratories.


We want to make it easier for you to evaluate if this is the key technology for your next project.