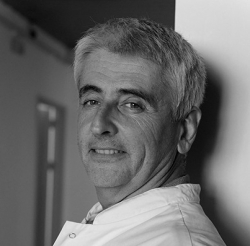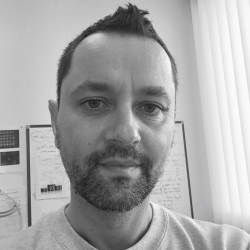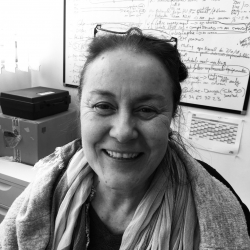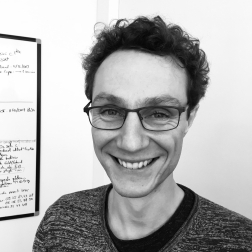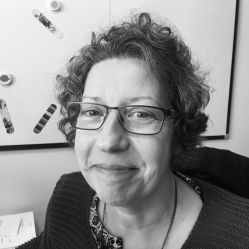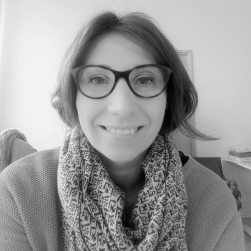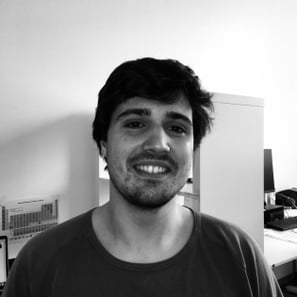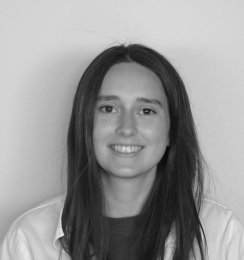 JEAN-CHRISTOPHE FRICAIN
PU-PH
He is an oral surgeon specialized in translational models for tissue engineering. He has directed several PhD on laser-assisted bioprinting for bone regeneration. From the years 2005, he participated in the first development of 3D bioprinting and was a pioneer in the field of in situ bioprinting. He is director of the ART BioPrint.
HUGO DE OLIVEIRA
IR2
Trained as a biochemist, he has developed several engineering strategies, at the interface between chemistry and biology, to tackle unsolved problems in the field of nanotechnology and tissue engineering. He applies this know-how for a wide range of bioprinting and biofabrication applications, from cancer biology to tissue engineering.
NATHALIE DUSSERRE
IR2
Passionate about the development and transfer of new technologies, Nathalie has managed R&D projects in industrial and academic settings. She oversaw cell-based product manufacturing and developed biofabrication processes and preclinical testing programs, in accordance with FDA, EMA, and international regulations. She is in charge of the ART cell team, manages the quality, and applies her knowledge to various projects. She enjoys bioprinting too!.
CHARLES HANDSCHIN
IR2
With a background in fundamental physics, he worked firstly in ultrafast laser physics (high harmonic generation). He changed to applied optics in the field of biomedical engineering where he developed different prototypes. Currently, he combines this know-how for applications using laser-assisted bioprinting and laser-induced ablation.
CHANTAL MEDINA
IEHC
With a strong background on cellular biology, particularly in neurosciences, she is now deploing her know-how on the characterization of cells following bioprinting (e.g. cell viability, phenotype, metabolic product secretion, migration, proliferation, intercellular interactions and expression of key genes) key read-outs for the maturation process.
MARIE-LAURE STACHOWICZ
AI
With a background in the development of innovative molecular biology technique in the field of oncology, she decided to join the ART bioprint team . Integrated into ART's Cell Biology pole, she divides her activity between the production and characterization of various cells used in printing projects (primary, tumor cell lines), and monitoring of post-printing models.
LEO COMPERAT
IE
Trained as a Mechanical Engineer from the University of Technology of Compiègne (UTC, France), he specialized in material science and biomaterials. He is currently working on bioink development, optimization, and characterization, for bioprinting applications.
JULIE LAVIGNASSE
IE
She is a Biologist Engineer from the University of Technology of Compiègne (UTC, France) where she specialized in Biomaterials and Biomechanics. She presently works on 3D bioprinting, especially on projects applying microextrusion and inkjet bioprinting.
THEO DESIGAUX
MD-PhD Student
Theo is a MD-PhD student at Ecole de l'INSERM Liliane Bettencourt. He joined the team after a Master degree in Biomaterials. His project is a collaboration with Dr. François Paris that aims to create a breast cancer model by microextrusion to recapitulate the tumor and its vascular microenvironment for fundamental study and treatment testing.
ABDELRAHMAN HAWEET
IE
A biotechnologist by training, his passion for bioprinting led him to pursue a master's degree in Bioengineering following his initial master's in Systems and Synthetic Biology in Paris-Saclay. He dedicated time to research in the Netherlands, working at the Malda lab and the Merln Institute, where he honed his skills in biofabrication and gained expertise in iPSCs, and bioprinting. At the ART, he is currently involved in the Force Repair Project, where he continues to contribute to cutting-edge developments in the field.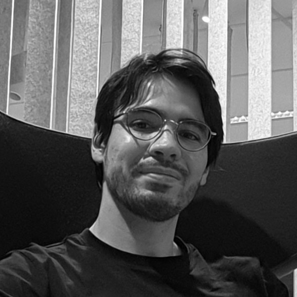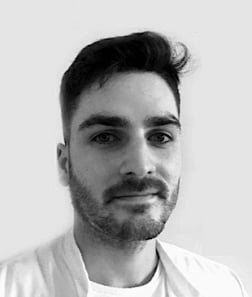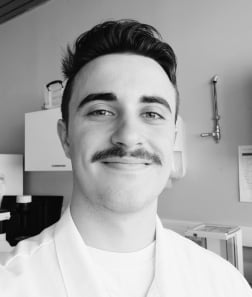 AURÉLIEN MAZET
PhD Student
Aurélien is a PhD student who joined the team in October 2022. After a Master's degree in innovative therapies and tissue engineering in Grenoble, he is now interested in the application of bioprinting in research. His project aims to develop initiation models of pancreatic cancer in order to better diagnose and understand it.